We all want to look and feel our best on vacation, so we have put together 8 fashion essentials to help you do just that! These pieces are all very diverse, meaning you will be able to mix and match them, leaving you an extra bit of space in your wardrobe. You will also feel completely comfortable and confident in these pieces, helping you to make the most of your special time away. To stay bang on trend and look and feel better than ever before, take a look at these 8 Fashion Essentials For Your Summer Vacation, it will make you cool.
1.Heeled Brown Sandals
Shoes are an item that often takes up the most space when packing for a vacation, so packing a pair of heels that will go with every outfit is vital. Enter, the heeled brown sandals! You could swap out brown sandals for black sandals if they will be a better fit for your wardrobe, however, brown sandals look stunning when on holiday, especially when paired with a brown handbag. 
Whether you are going for a fancy evening meal, a casual stroll through the old town in a floaty summer dress or a drink at a beach club, your heeled brown sandals will look perfect. 
2.Glamorous Swimwear
Next up is a big one for your summer vacation, glamorous swimwear! When you are relaxing at the beach or in the pool, you want to look amazing and feel confident, so buying some glamorous swimwear is definitely essential. Whether you go for a jewel bikini or a bright swimsuit, you shouldn't be afraid to go out of your comfort zone and make a statement. 
If you're going to a beach or pool party, pair your glam swimwear with your brown sandals, oversized sunglasses and raffia hat for a complete look. For a more covered look, layer your oversized white shirt and you'll be good to go! When you are wanting to introduce some colour and glamour to your holiday wardrobe without being too over the top, swimwear is definitely the place to do it. 
3.Comfy Flat Sandals
As well as having your heeled brown sandals that are ideal for evenings and fancy days out, you need to have some comfy flat sandals for more casual trips. These will be ideal for going to the beach, a quick walk to the local bakery or wearing around the pool. 
As with the heels, try to choose quite a neutral colour that will go with all of your daytime outfits. A nude or tan colour would look lovely, or a bright white colour would work just as well. Don't be afraid to go glam with your sandals, simple doesn't have to mean boring! Something with floral embroidery or rhinestones would be ideal for your vacation. 
4.Lightweight Jacket
Depending on the location, the temperature is likely to dip in the evenings, so taking a lightweight jacket that can easily be wrapped up and put into your evening bag is important. A lightweight white cardigan would look amazing, go with most of your outfits and will roll up into your bag easily. A white kimono would also be great. 
5.Oversized White Shirt
Another simple item that is extremely diverse is an oversized white shirt as it can be styled in so many different ways. You could wear it on its own with heels and a bag for an effortlessly stylish evening look. You could add a belt for a bit more shape or glam it up with a statement necklace. 
For a daytime look perfect for exploring markets or going to the beach, wear the shirt over your bikini with some simple sandals, a beach bag and your raffia hat. You will stay nice and cool whilst looking amazing! This oversized shirt will also be perfect for travelling, layered over jeans or leggings. You have so many options and it will take up barely any space in your wardrobe!
6.Raffia Hat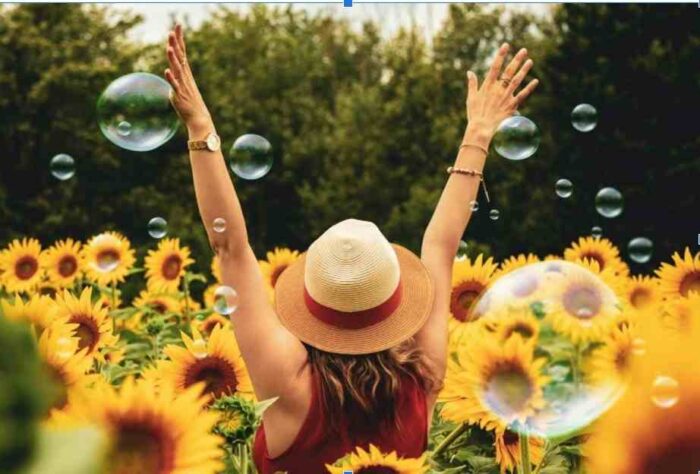 No holiday wardrobe would be complete without a gorgeous raffia hat. Another neutral staple that will complement your other accessories and finish off any outfit. The raffia material adds something unique to the classic holiday hat, so you will be setting trends wherever you go! Also, it will protect your head from the sun, which is vital in hot climates. It can be worn any time of the day and it will look beautiful! 
7.Maxi Dresses
The ultimate evening outfit when on vacation is a maxi dress. With minimal effort, you will look amazing and turn heads for all the right reasons. Maxi dresses are generally very flattering, with many different necklines for you to choose from to suit your body shape. 
You could either go for a very simple white maxi dress or block-coloured dress and make it unique to you. Using accessories or go for a bolder print with really simple accessories. They are super simple to style, they are so comfortable and there are options for any size and budget. Again, this item could also be worn for a day out at the beach or travelling. Although it is ideal for an evening out! 
8.Oversized Sunglasses
Along with your hat, oversized sunglasses are an essential accessory that will finish off any look. There are so many options when it comes to the shape, however, oversized frames seem to be universally flattering and will add a statement to your outfit! Opt for a neutral brown colour or go bold with a coloured frame.
Final Thoughts
Invest in these 8 fashion essentials for your summer vacation to look amazing and feel confident. Not only can these pieces be mixed and matched. When you are away, but they will also stay in fashion year after year. So you will definitely get your money's worth. It would be worth investing in better quality items to prevent you from having to buy them again. As you'd be surprised at how well fantastic quality clothing and accessories actually last. Prepare to make some beautiful style statements on your vacation!